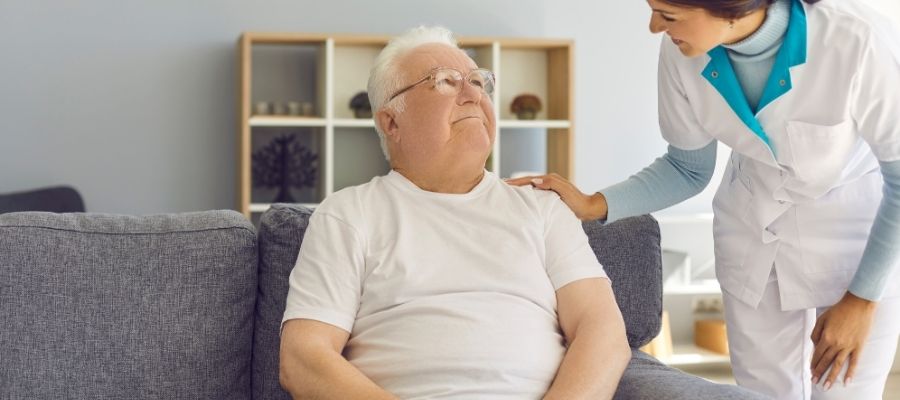 Steps to onboard healthcare facilities with Nurses On Call
Discover the steps to onboard healthcare facilities with Nurses On Call. From initial inquiry to ongoing support, we offer a seamless and beneficial experience. Partner with us today and enhance your healthcare facility.
Are you a healthcare facility in need of additional nursing staff? Look no further than Nurses On Call, a trusted nurse staffing agency with over 25 years of experience in matching qualified nurses to facility needs. Our team of RNs and LPNs have at least one year of current nursing experience and can be placed at any type of medical facility on a temporary or semi-permanent basis. With our 24/7 on-call service, local support staff, and on-site Director of Nursing, we provide a full-service experience to meet any need. So why wait? Give us a call today at 850-474-9803 and discover how Nurses On Call can help enhance your healthcare facility.
Steps to onboard healthcare facilities with Nurses On Call
Welcome to Nurses On Call, where we pride ourselves on providing exceptional staffing solutions for healthcare facilities. If you're considering partnering with us, we want to guide you through the process of onboarding and show you just how seamless and beneficial this experience can be. Below, we outline the steps involved in onboarding healthcare facilities with Nurses On Call.

Initial inquiry and information gathering
The first step in onboarding with Nurses On Call is to make an initial inquiry. We understand that every healthcare facility has unique requirements and preferences, which is why we take the time to gather as much information as possible regarding your specific needs. Our dedicated team will work closely with you to understand your staffing needs, ideal placement schedule, and any other pertinent details that will help us provide the best match of nurses for your facility.
Needs assessment and staffing plan
Once we have gathered all the necessary information, our experienced team will conduct a thorough needs assessment. This assessment involves reviewing your facility's current staffing levels, identifying any gaps or areas of concern, and determining the number and type of nurses required. Based on this assessment, we will develop a personalized staffing plan that is tailored to meet your specific needs.
Contract negotiation
Next, we will move on to the contract negotiation phase. Our team of experts will work closely with you to establish a mutually beneficial agreement that outlines the terms and conditions of our partnership. We understand the importance of transparency and fairness, and we strive to ensure that our contracts are clear, comprehensive, and in line with your facility's expectations.
Credentialing and licensing
To ensure the highest quality of care for your patients, our nurses go through a rigorous credentialing and licensing process. We verify the qualifications, licenses, certifications, and work experience of each nurse we place at your facility. This validation process ensures that our nurses meet all industry standards and regulations, giving you peace of mind knowing that you are working with highly skilled professionals.
Training and orientation
Once the paperwork is complete, we move on to the training and orientation phase. We believe in providing continuous education and support to our nurses to ensure they are equipped to meet the unique challenges of your facility. Our nurses receive comprehensive training in areas such as infection control, patient safety, and facility-specific protocols. We also offer orientation sessions to familiarize our nurses with your facility's layout, policies, and procedures.
Scheduling and placement
With the paperwork, training, and orientation all taken care of, it's time to move on to scheduling and placement. Our team will work closely with you to develop a schedule that aligns with your facility's staffing needs. Whether you require temporary staffing to cover vacation or sick leave or are looking for a more permanent solution, we have the flexibility to accommodate your requirements. We strive to ensure a seamless and efficient placement process, minimizing any disruption to your facility's operations.
Ongoing communication and support
At Nurses On Call, we place a strong emphasis on communication and support. Throughout our partnership, you can expect regular check-ins and open lines of communication to address any concerns or feedback. Our dedicated support staff is available 24/7 to assist you with any questions or issues that may arise. We believe that effective communication and collaboration are key to a successful partnership, and we are committed to providing the highest level of support to your facility.
Performance evaluation and feedback
To ensure the quality and consistency of our services, we conduct regular performance evaluations. These evaluations allow us to gauge the satisfaction of both your facility and the nurses we place. We encourage open and honest feedback, as it helps us identify areas for improvement and continuously enhance the level of care we provide. We are constantly striving to exceed expectations, and your input is invaluable in this process.

Continued partnership and growth
Our aim is to cultivate long-term partnerships with healthcare facilities and grow together. We believe that maintaining a stable and reliable staffing solution is crucial for the success of your facility, and we are committed to being that solution. As your facility's needs evolve, we will work closely with you to adapt our staffing plan accordingly and ensure that you always have the right professionals in place to provide exceptional care.
Benefits of partnering with Nurses On Call
By partnering with Nurses On Call, you can enjoy numerous benefits. Our extensive experience in the industry and dedication to quality staffing solutions means that you can trust us to deliver exceptional nurses who are skilled, experienced, and adaptable to your facility's needs. Our 24/7 on-call service and local support staff ensure that we are always available to address any concerns or emergencies that may arise. Additionally, our on-site Director of Nursing provides an additional layer of support and oversight, ensuring the highest level of care and support for your facility.
In conclusion, Nurses On Call is your premier choice for nurse staffing solutions. Our comprehensive onboarding process, personalized staffing plans, and commitment to ongoing support set us apart. We look forward to partnering with you and helping your facility thrive. Contact us today at 850-474-9803 to learn more about how Nurses On Call can benefit your Healthcare Facility.