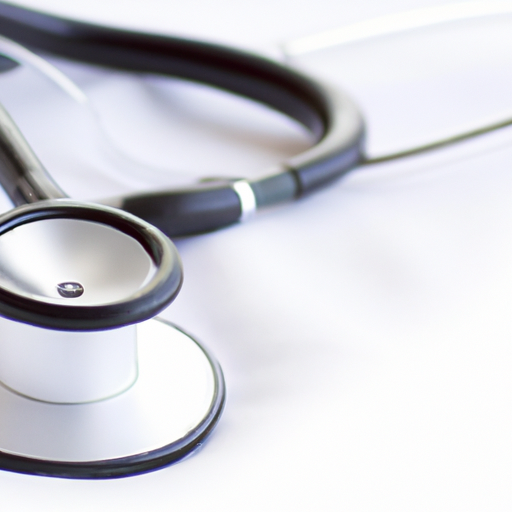 Nurses On Call: Expert Nurse Staffing in Specialty Areas
Looking for expert nurse staffing in specialty areas? Nurses On Call offers a full-service experience with skilled RNs and LPNs to meet any staffing requirement. Contact us today at 850-474-9803.
Looking for expert nurse staffing in specialty areas? Look no further than Nurses On Call, a seasoned nurse staffing agency with over 25 years of experience. Located in Pensacola, FL, Nurses On Call matches their highly skilled RNs and LPNs with medical facilities in need of temporary or semi-permanent staff. With a dedicated on-site Director of Nursing, 24/7 on-call service, and a local support staff, Nurses On Call offers a full-service experience to meet any staffing requirement. Whether you're a nurse looking to advance your career or a facility in need of experienced nursing staff, contact Nurses On Call at 850-474-9803 today and see how they can help you.
Nurses On Call: Expert Nurse Staffing in Specialty Areas
Welcome to Nurses On Call, your go-to nurse staffing agency for expert staffing in specialty areas. With over 25 years of experience, Nurses On Call is dedicated to matching highly skilled nurses to medical facilities in need. Our team of registered nurses (RNs) and licensed practical nurses (LPNs) have at least one year of current nursing experience and can provide temporary or semi-permanent staffing solutions to almost any type of medical facility.

About Nurses On Call
At Nurses On Call, we pride ourselves on our experience and expertise in the field of nurse staffing. Our agency has been successfully matching nurses to facility needs for over 25 years, ensuring that both nurses and medical facilities receive the support they need. With our team of dedicated professionals, we strive to provide the highest level of service to our clients.

Services Provided by Nurses On Call
We offer a wide range of services to meet the specific needs of medical facilities. Whether you require temporary or semi-permanent staffing, our nurses can seamlessly integrate into your team and provide quality patient care. Our agency specializes in providing both RN and LPN staffing solutions, ensuring that we can meet the unique requirements of any medical facility. Nurses On Call also offers placement services at any medical facility, making it convenient for clients to find the nurses they need. Additionally, we provide a full-service experience, which means our agency handles all the details, allowing clients to focus on providing the best care to their patients.
Benefits of Expert Nurse Staffing
Staffing shortages can have a significant impact on patient care and outcomes. By partnering with Nurses On Call, medical facilities can enjoy several benefits. Firstly, expert nurse staffing enhances patient care by providing additional skilled professionals who can handle complex medical cases. Our nurses are experienced in specific specialty areas and can quickly adapt to the demands of the facility they are placed in. Secondly, by addressing staffing shortages, medical facilities can reduce the burden on their existing nurses and prevent burnout. Thirdly, the increased efficiency provided by our expert nurses can lead to improved outcomes, ultimately benefiting both patients and medical facilities. Lastly, our nurses bring a level of flexibility and adaptability, allowing medical facilities to adapt to changing needs and ensure seamless operations.
Specialty Areas of Nurse Staffing
Nurses On Call specializes in staffing nurses in various specialty areas. These areas include emergency rooms, intensive care units (ICUs), operating rooms (ORs), pediatrics, labor and delivery, geriatrics, mental health, oncology, cardiology, and rehabilitation. Our experienced nurses are trained and competent in these specific areas, ensuring that they can provide the best possible care to patients. We understand the unique demands of each specialty and are committed to matching the right nurse to the right facility.
Requirements for Expert Nurse Staffing
To ensure the highest quality of care, Nurses On Call has specific requirements for nurses seeking expert staffing opportunities. Nurses must have at least one year of nursing experience and hold a valid RN or LPN license. Additionally, current Basic Life Support (BLS) certification is required. For specialty areas, nurses must possess the necessary specialty certifications. Strong interpersonal and communication skills are also essential as our nurses need to effectively communicate with patients, their families, and the medical team.
Process of Matching Nurses to Specialty Areas
Matching nurses to specialty areas is a thoughtful and meticulous process. Nurses On Call takes into consideration the unique needs of each medical facility and evaluates the skills and experience of our nurses. We conduct an assessment of the facility, understanding their staffing requirements and any specific needs for the specialty area. Next, we evaluate the skills, experience, and certifications of our nurses to identify the best match for the facility. Once a match is made, the nurse undergoes orientation and training specific to the specialty area to ensure they are fully prepared. Continuous assessment and feedback are provided to the nurse to address any challenges and ensure their ongoing success. Nurses On Call is committed to adapting to changing needs and will make adjustments as necessary.
Benefits for Nurses
Joining Nurses On Call as a nurse provides several benefits. Nurses have the opportunity to gain valuable experience in specialty areas, enhancing their professional growth and opening doors to new career opportunities. Our competitive pay rates ensure that nurses are compensated fairly for their expertise and dedication. Nurses also enjoy flexible scheduling options, allowing them to achieve work-life balance. We provide continuing education opportunities to support professional development and ensure our nurses remain up-to-date with the latest advancements in healthcare. Additionally, Nurses On Call fosters a supportive work environment where nurses can thrive and make a meaningful impact on patient care.
Benefits for Medical Facilities
Medical facilities that partner with Nurses On Call can reap numerous benefits. Access to highly skilled nurses ensures that facilities have the expertise required to provide exceptional patient care. Our agency provides immediate availability of staff, allowing medical facilities to address staffing shortages quickly and effectively. By relying on our expert nurse staffing, medical facilities can reduce hiring and training costs associated with permanent staff recruitment. The flexibility provided by our nurses allows medical facilities to adapt to fluctuating patient volumes and staffing needs. Ultimately, the enhanced staffing capability provided by Nurses On Call can lead to improved patient satisfaction, making medical facilities stand out in their communities.
Testimonials from Nurses On Call
"I am extremely grateful for the opportunities Nurses On Call has provided me. Through their expert nurse staffing, I have gained invaluable experience in different specialty areas and have grown both personally and professionally." – Sarah, RN
"Nurses On Call has been a lifesaver for our facility. Their highly skilled nurses have seamlessly integrated into our team, providing much-needed support and enhancing patient outcomes. We can always count on Nurses On Call to provide the best staffing solutions." – Dr. Johnson, Medical Director
Contact Nurses On Call for Expert Nurse Staffing
Ready to experience the benefits of expert nurse staffing for your medical facility? Contact Nurses On Call today. You can reach us at 850-474-9803 or visit our website at www.nursesoncallinc.com. Our local support staff is available 24/7 and our on-site Director of Nursing is dedicated to ensuring a seamless experience. Join the Nurses On Call family and let us help your career thrive.