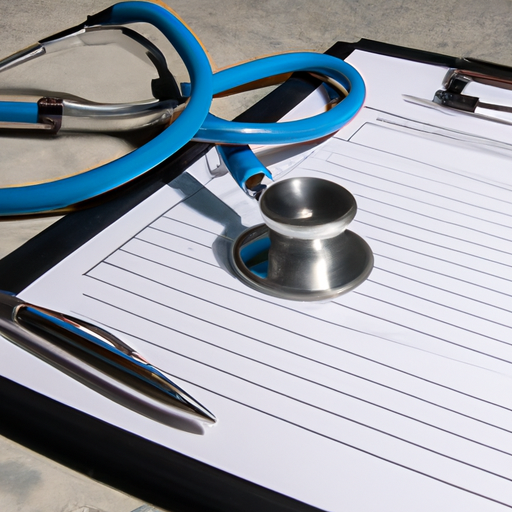 How to join Nurses On Call and what to expect
Join Nurses On Call, a reputable nurse staffing agency with 25+ years of experience. Find flexible placements, top-quality care, and career support. Call 850-474-9803 or visit their website to learn more.
If you're a nurse looking to join a reputable and experienced nurse staffing agency, look no further than Nurses On Call. With over 25 years of experience, Nurses On Call has been successfully matching their highly skilled nurses to medical facilities in Pensacola, FL, and beyond. Their team is composed of RNs and LPNs with a minimum of one year of current nursing experience, ensuring top-quality care for patients. Nurses On Call offers flexible placement options, providing temporary or semi-permanent staff coverage as needed. With their 24/7 on-call service, local support staff, and on-site Director of Nursing, Nurses On Call is dedicated to meeting your career needs. To learn more about how Nurses On Call can help advance your nursing career, give them a call today at 850-474-9803 or visit their website.
How to Join Nurses On Call and What to Expect
Are you a nurse looking for a new opportunity? Nurses On Call, Inc. is a nurse staffing agency with over 25 years of experience in matching their staff to facility needs. Whether you are an RN or an LPN with at least one year of current nursing experience, Nurses On Call can help you find the perfect placement on a temporary or semi-permanent basis. In this article, we will walk you through the process of joining Nurses On Call and what you can expect along the way.

1. Eligibility Requirements
Before you can join Nurses On Call, there are a few eligibility requirements that you need to meet. These requirements ensure that you have the necessary credentials, experience, licensing, and certifications to provide excellent and reliable nursing care.
1.1. Nursing Credentials
To be eligible for a position with Nurses On Call, you must hold either an RN (Registered Nurse) or LPN (Licensed Practical Nurse) license. This ensures that you have the necessary knowledge and skills to provide quality care to patients.
1.2. Relevant Experience
In addition to the nursing credentials, you must also have at least one year of current nursing experience. This experience is important as it demonstrates your ability to handle the responsibilities and challenges that come with being a nurse.
1.3. Licensing and Certifications
As a nurse, you must be licensed to practice in the state where you will be working. Nurses On Call requires all applicants to have a valid and unrestricted nursing license. In addition, certain certifications may be required depending on the facility and position you are applying for. These certifications could include Basic Life Support (BLS) or Advanced Cardiac Life Support (ACLS).
2. Application Process
Once you have confirmed that you meet the eligibility requirements, the next step is to start the application process. Nurses On Call makes this process as convenient as possible by offering an online application platform.
2.1. Online Application
The first step in joining Nurses On Call is to fill out their online application form. This form will ask for personal information, nursing credentials, relevant experience, and any licensing or certifications you hold. Take your time to fill out the application carefully and accurately, as this information will be used to evaluate your suitability for placement.
2.2. Submission of Required Documents
After completing the online application, you will be required to submit certain documents as part of the verification process. These documents may include your nursing license, certifications, resume, and references. Make sure to have these documents ready and available for submission to expedite the application process.
2.3. Completion of Background Check
As a nurse, it is important to maintain a clean background. Nurses On Call will conduct a thorough background check as part of the application process. This background check will ensure that you meet the necessary criteria to work in healthcare settings. Be prepared to provide any additional information or documentation as requested during this stage.
3. Interview and Assessment
Once your application has been reviewed and your background check cleared, the next step is to proceed with the interview and assessment phase. This phase is designed to assess your fit for the available positions and to determine your competency as a nurse.
3.1. Phone Interview
Nurses On Call may request a phone interview to further evaluate your skills, experience, and motivations. This phone interview is usually conducted by a member of the recruitment team and serves as an opportunity for you to discuss your qualifications and ask any questions you may have about the agency or the placement process. Be prepared to answer questions about your nursing experience, availability, and willingness to take on various assignments.
3.2. In-Person Interview
In some cases, Nurses On Call may require an in-person interview. This interview provides an opportunity for you to meet with a representative from the agency face-to-face. During this interview, you may be asked more detailed questions about your nursing experience, your ability to adapt to new environments, and your communication and teamwork skills. Dress professionally and come prepared with any relevant documents or certificates, as they may be requested during the interview.
3.3. Skills Assessment
To ensure that you are capable of providing high-quality nursing care, Nurses On Call may also require you to complete a skills assessment. This assessment can take various forms, such as a written test or a hands-on demonstration of your nursing skills. The purpose of this assessment is to evaluate your competency in areas specific to the positions you may be considered for. Be sure to review and refresh your knowledge in key areas, such as medication administration, wound care, and emergency procedures.
4. Orientation and Training
Congratulations! You have successfully completed the interview and assessment phase. The next step is the orientation and training process, which will acquaint you with Nurses On Call and prepare you for your assignments.
4.1. Introduction to Nurses On Call
During the orientation, you will receive an introduction to Nurses On Call and its mission, values, and expectations. This is a great opportunity to become familiar with the agency's policies and procedures, as well as to meet fellow nurses who are joining the team.
4.2. Facility-Specific Training
As a nurse working for Nurses On Call, you will be placed in various medical facilities. Each facility may have its own specific protocols and procedures. Therefore, you will receive facility-specific training to ensure that you are well-prepared to provide care in those settings. This training may cover topics such as the facility's electronic health record system, medication administration protocols, and emergency response procedures.
4.3. Review of Policies and Procedures
To ensure consistent and high-quality care, Nurses On Call requires all nurses to be knowledgeable about their policies and procedures. You will have the opportunity to review these policies and procedures during your orientation. This review will ensure that you understand the agency's expectations and can adhere to their standards of care.
5. Placement Process
Once you have completed the orientation and training, it's time to move on to the placement process. This process involves finding the right facility assignment that matches your skills, experience, and availability.
5.1. Availability and Flexibility
To maximize your chances of being assigned to a facility, it is important to be clear about your availability and flexibility. Nurses On Call offers a range of shifts and assignments, including day, night, and weekend shifts. The more flexible you are, the higher the chances of finding suitable placement opportunities.
5.2. Facility Assignment
Based on your qualifications, experience, and preferences, Nurses On Call will work to find the most suitable facility assignment for you. This process may involve coordinating with various healthcare facilities to determine their staffing needs and matching those needs with the available nurses. Nurses On Call strives to ensure the best fit for both the facility and the nurse.
5.3. Onboarding at the Assigned Facility
Once you have been assigned to a facility, Nurses On Call will support you through the onboarding process. This process may involve additional orientation and training specific to the facility where you will be working. It is important to familiarize yourself with the facility's policies, procedures, and expectations to ensure a smooth transition into your new assignment.
6. Benefits and Compensation
Working with Nurses On Call comes with a range of benefits and competitive compensation packages. Let's explore some of the key benefits you can expect.
6.1. Competitive Pay Rates
Nurses On Call offers competitive pay rates to ensure that their nurses are compensated fairly for their skills and experience. The agency recognizes the value nurses bring to the healthcare industry and believes in providing competitive compensation packages.
6.2. Flexible Schedules
One of the advantages of working with Nurses On Call is the flexibility in scheduling. As a nurse with the agency, you have the ability to choose assignments and shifts that fit your availability. Whether you are looking for full-time, part-time, or per diem work, Nurses On Call can accommodate your needs.
6.3. Access to Benefits
Nurses On Call also offers access to a range of benefits, including health insurance, dental insurance, and retirement plans. These benefits provide additional security and support for nurses as they focus on delivering excellent patient care.
7. Support and Communication
Nurses On Call prioritizes supporting their nurses throughout their assignments. They understand the importance of effective communication and being available to address any questions or concerns that may arise.
7.1. On-Call Service
Nurses On Call provides a 24/7 on-call service to ensure that nurses can reach a member of the agency's support staff whenever they need assistance. This service is invaluable in emergency situations or when unexpected challenges arise during an assignment.
7.2. Local Support Staff
To provide personalized support, Nurses On Call has a local support staff available to assist their nurses. These knowledgeable staff members are familiar with the facilities and can provide guidance whenever needed. Whether it's clarifying a policy or navigating a challenging situation, the local support staff is there to help.
7.3. On-Site Director of Nursing
For added support, Nurses On Call has an on-site Director of Nursing at many facilities. This Director of Nursing serves as a resource for nurses, offering guidance, mentoring, and support throughout their assignments. Having a designated point of contact on-site can greatly contribute to a positive and empowering working environment.
8. Career Growth Opportunities
Nurses On Call recognizes the importance of professional development and offers various career growth opportunities for their nurses.
8.1. Professional Development
As a nurse with Nurses On Call, you will have access to professional development opportunities. These opportunities may include workshops, conferences, or online courses that can enhance your skills and expand your knowledge base. Nurses On Call believes in empowering their nurses to continuously grow and excel in their careers.
8.2. Continuing Education
Continuing education is vital for nurses to stay current with best practices and advancements in healthcare. Nurses On Call encourages their nurses to pursue continuing education opportunities and may provide resources or reimbursements to support their development.
8.3. Advancement Opportunities
Nurses On Call values the expertise and dedication of their nurses. As such, they offer advancement opportunities for those who wish to take on additional responsibilities or pursue management positions. Nurses On Call is committed to promoting from within and providing a clear career progression for their nurses.

9. Testimonials and Reviews
Don't just take our word for it – here are some testimonials and reviews from nurses who have had positive experiences with Nurses On Call.
9.1. Positive Feedback from Nurses
"I have been working with Nurses On Call for over three years, and I couldn't be happier. The agency has provided me with a variety of assignments that have allowed me to expand my skills and work in different healthcare settings. The support from the local staff and the on-site Director of Nursing has been exceptional. I highly recommend Nurses On Call to any nurse looking for flexibility and career growth opportunities."
9.2. Facility Satisfaction Ratings
"Nurses On Call has been our go-to agency for years. Their nurses are reliable, knowledgeable, and adapt quickly to our facility's protocols. The agency's commitment to quality care and their responsiveness to our staffing needs have made them a trusted partner. We are consistently satisfied with the nurses supplied by Nurses On Call."
9.3. Recognition and Rewards
"Nurses On Call goes above and beyond to recognize and reward their nurses. Whether it's a simple thank you note for a job well done or an opportunity to attend a conference, the agency truly appreciates their nurses. The recognition and rewards program has made me feel valued and motivated to continue providing excellent care."
10. Conclusion
If you are a nurse seeking a new opportunity, consider joining Nurses On Call. With their years of experience, dedication to quality care, and commitment to supporting their nurses, Nurses On Call provides an exceptional working environment. Take the first step towards an exciting and rewarding career by contacting Nurses On Call today.
Call Nurses On Call at 850-474-9803 or visit their website at https://www.nursesoncallinc.com.
Nurses On Call 6702 Plantation Rd STE A Pensacola, FL 32504 (850) 474-9803