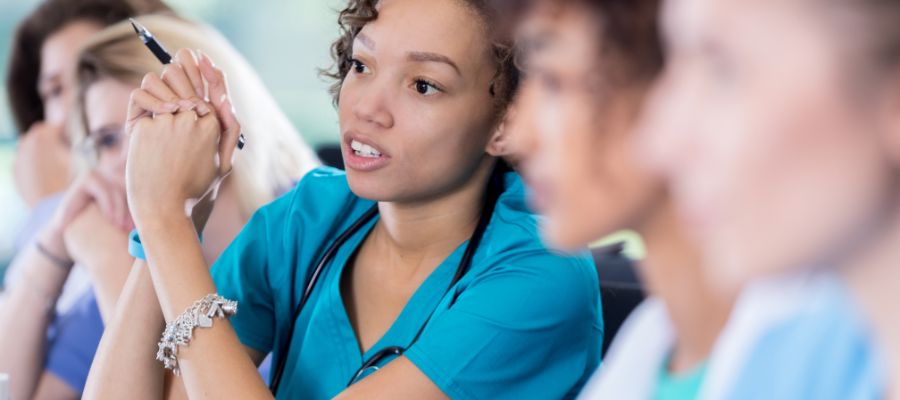 Understanding the Fine Print at Nurses On Call
Looking for a nurse staffing agency? Understand the fine print at Nurses On Call. 25+ years of experience, exceptional service, and 24/7 support. Find out more!
When it comes to choosing a nurse staffing agency, understanding the fine print is crucial. That's where Nurses On Call comes in. With over 25 years of experience, Nurses On Call is a trusted agency located in Pensacola, FL. Their team of highly skilled and experienced RNs and LPNs can be placed at various medical facilities on a temporary or semi-permanent basis. What sets Nurses On Call apart is their commitment to providing exceptional service, including 24/7 on-call support and a local support staff. With an on-site Director of Nursing, they ensure a full-service experience that caters to your specific needs. If you're looking to advance your nursing career, give them a call at 850-474-9803 and discover how Nurses On Call can help you.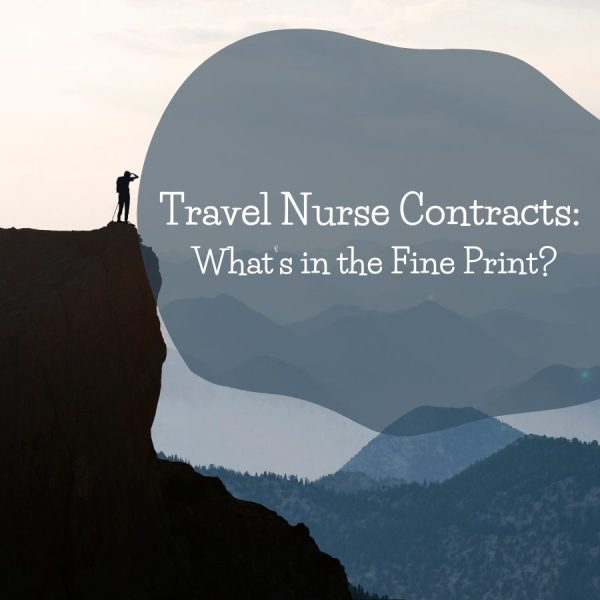 This image is property of tgn-static-files.s3.amazonaws.com.

Introduction
Welcome to Nurses On Call, your trusted nurse staffing agency with over 25 years of experience in matching skilled nurses to medical facilities in need. Whether you are a medical facility searching for temporary or semi-permanent nursing staff or a nurse looking for new career opportunities, Nurses On Call is here to provide you with the highest level of service and support.
In this article, we will delve into the various aspects of Nurses On Call, including our experience, staffing capabilities, types of nurses provided, and the range of services we offer. We will also explore the importance of our 24/7 on-call service, the benefits of having local support staff, and the advantages of having an on-site Director of Nursing. Furthermore, we will provide insights into the different types of facilities we serve and the flexibility of our temporary and semi-permanent placements. Finally, we will discuss the essential aspects of understanding the fine print, including contractual obligations, cancellation policy, code of conduct, confidentiality, liability and insurance, as well as payment and compensation.
So sit back, relax, and let us guide you through the exceptional services offered by Nurses On Call.
About Nurses On Call
Experience and Staffing
With over 25 years of experience, Nurses On Call has established itself as a trusted and reliable nurse staffing agency. We understand the unique needs of medical facilities and the challenges they face in maintaining adequate nursing staff. Our extensive experience allows us to precisely match skilled and qualified nurses to the specific requirements of each facility.
Types of Nurses Provided
At Nurses On Call, we are proud to offer a diverse range of nursing professionals to meet the distinct needs of our clients. Our nursing staff consists of Registered Nurses (RNs) and Licensed Practical Nurses (LPNs) who have a minimum of one year of current nursing experience. Through our rigorous screening and selection process, we ensure that our nurses possess the necessary skills, expertise, and dedication to provide exceptional patient care.
Services Provided
Nurses On Call provides comprehensive staffing solutions to medical facilities of all sizes and types. Whether you require temporary or semi-permanent nursing staff, we can tailor our services to meet your specific needs. From short-term assignments to long-term contracts, we are committed to delivering the highest quality nursing professionals who align perfectly with your facility's requirements. Our goal is to provide seamless integration of our nurses into your existing team, ensuring continuity of care and maintaining optimal patient outcomes.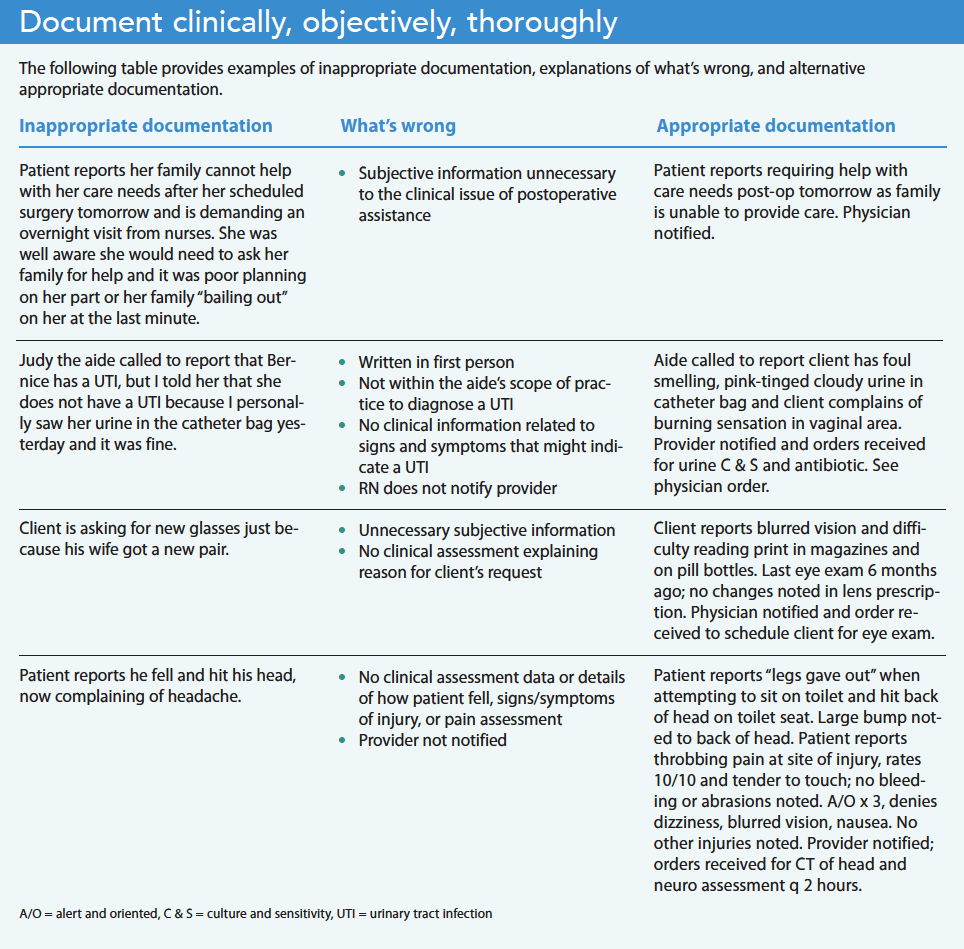 This image is property of b2024606.smushcdn.com.

24/7 On-Call Service
Importance of 24/7 Availability
Medical facilities operate around the clock, and emergencies or unexpected staffing shortages can arise at any time. That is why Nurses On Call offers a 24/7 on-call service. By being available at all hours, we ensure that medical facilities can reach us whenever they need immediate staffing assistance. Our prompt response and efficient coordination allow for timely placement of highly qualified nurses, minimizing disruptions to patient care.
How to Access the On-Call Service
Accessing our 24/7 on-call service is simple and straightforward. Medical facilities can reach us by calling our dedicated hotline at 850-474-9803. Our friendly and knowledgeable staff are available around the clock to listen to your needs and provide immediate assistance. You can rely on us to swiftly deploy qualified nurses to fill any staffing gaps, allowing your facility to continue delivering top-quality care without interruption.
Local Support Staff
Benefits of Local Support
One of the unique features of Nurses On Call is our local support staff. We believe that having a strong local presence is essential for establishing effective communication and building lasting relationships with our clients. Our local support staff possesses in-depth knowledge of the healthcare landscape in the areas we serve, enabling them to better understand the unique needs and challenges faced by each medical facility. This localized approach allows us to provide personalized support and address any concerns promptly.
Roles and Responsibilities of Local Support Staff
Our dedicated local support staff plays a pivotal role in ensuring smooth operations and client satisfaction. They serve as a point of contact between medical facilities and Nurses On Call, facilitating effective communication and coordination. From initial consultations to ongoing support, our local staff is here to guide you through the entire staffing process, ensuring that your facility's needs are met efficiently and effectively.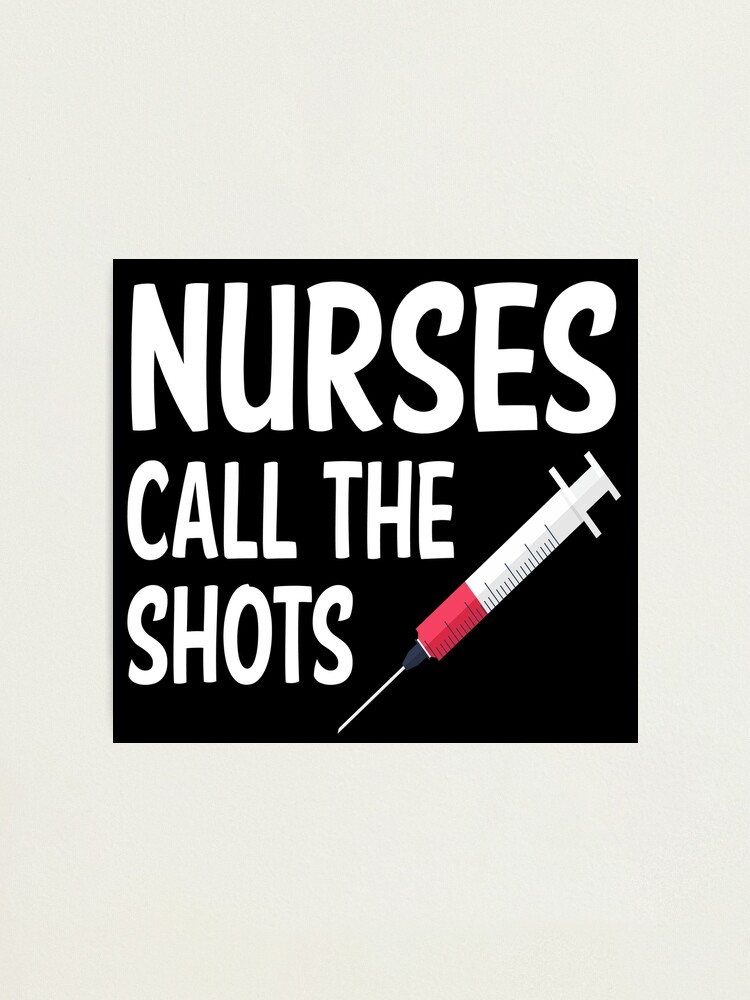 This image is property of ih1.redbubble.net.
On-Site Director of Nursing
Role of the Director of Nursing
At Nurses On Call, we are committed to delivering exceptional service and support to our clients. That is why we have an on-site Director of Nursing who oversees the entire nursing staff and ensures the highest standards of patient care are maintained. The Director of Nursing plays a vital role in providing guidance, support, and leadership to our nurses, ensuring that they are equipped with the resources and knowledge necessary to excel in their roles.
Advantages of Having an On-Site Director of Nursing
Having an on-site Director of Nursing offers numerous advantages for both medical facilities and nurses. The Director of Nursing serves as a mentor and resource for our nurses, fostering professional growth and development. They also act as a liaison between medical facilities and our nursing staff, promoting effective communication and ensuring that any concerns or feedback are addressed promptly. With the support and guidance of our Director of Nursing, our nurses can deliver exceptional patient care, exceeding the expectations of both medical facilities and patients.
Types of Facilities Served
Hospitals
Nurses On Call has extensive experience in providing nursing staff to hospitals of all sizes and specialties. From large medical centers to community hospitals, we have the resources and expertise to meet the unique staffing needs of each facility. Whether you require temporary assistance during peak seasons or are looking for long-term contract nurses, we can provide the right professionals to seamlessly integrate into your hospital's existing team.
Nursing Homes
Nursing homes require dedicated and compassionate nursing staff to provide round-the-clock care to their residents. Nurses On Call understands the specific needs of nursing homes and can provide skilled nurses who are experienced in geriatric care. Our nursing professionals are trained to deliver personalized care and support to residents, ensuring their safety, comfort, and well-being.
Rehabilitation Centers
Rehabilitation centers play a crucial role in helping patients regain their independence and mobility. Nurses On Call has a pool of nurses who specialize in rehabilitation and are adept at providing comprehensive care to patients undergoing rehabilitation treatment. Whether it's post-surgical care, physical therapy, or occupational therapy, our nursing professionals have the expertise to support patients through their recovery journey.
Assisted Living Facilities
Assisted living facilities aim to provide a supportive and nurturing environment for individuals who require assistance with daily activities. Our nurses are well-versed in the unique needs of assisted living residents and can provide assistance with medication management, personal care, and health monitoring. With Nurses On Call, you can ensure that the residents of your assisted living facility receive the highest quality of care from skilled and compassionate nursing professionals.
Clinics
Clinics are often bustling, with patients coming in for various medical needs. Nurses On Call can provide nursing staff to clinics of all specialties, from primary care to specialized clinics. Our nurses are trained to work efficiently in a clinic setting, handling patient intake, assisting with procedures, and ensuring a smooth flow of operations. By partnering with Nurses On Call, clinics can enhance their capacity and provide patients with prompt, expert care.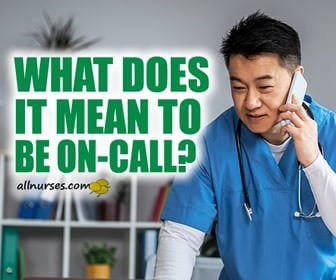 This image is property of files.allnurses.com.
Temporary and Semi-Permanent Placements
Flexibility in Duration
Nurses On Call understands that medical facilities require staffing solutions that cater to their unique needs and circumstances. That is why we offer flexibility in the duration of placements, allowing facilities to choose between temporary and semi-permanent nursing staff. Whether you need nurses for a few days, a few weeks, or several months, we can provide professionals who are ready to contribute to your team.
Benefits of Temporary and Semi-Permanent Placements
Temporary and semi-permanent placements offer advantages for both medical facilities and nurses. Medical facilities can address immediate staffing needs without the long-term commitment of permanent hires. This flexibility allows for optimal workforce management and budgeting. For nurses, temporary and semi-permanent placements offer the opportunity to gain valuable experience, explore different practice settings, and maintain a healthy work-life balance. Nurses On Call aims to create mutually beneficial arrangements that satisfy the needs of both facilities and nurses.
Understanding the Fine Print
Contractual Obligations
When entering into a contract with Nurses On Call, it is essential to understand the contractual obligations. Our contracts outline the terms and conditions of the staffing arrangement, including the duration of the placement, the responsibilities of each party, and any specific requirements or expectations. We encourage open communication and discussion to ensure that both parties are fully aware of their obligations and responsibilities.
Cancellation Policy
Unforeseen circumstances can occasionally lead to the need for a staffing assignment to be canceled or modified. Nurses On Call has a cancellation policy in place to address such situations. It is crucial to review and understand this policy, which outlines the procedures and any associated costs related to canceling or modifying a placement. Our goal is to maintain transparency and fairness while accommodating the evolving needs of our clients.
Code of Conduct
Maintaining the highest standards of integrity, ethics, and professionalism is of utmost importance at Nurses On Call. As such, we have a comprehensive code of conduct that outlines the expected behavior and ethical principles for our nurses. We encourage all our nurses to adhere to this code, which ensures the delivery of exceptional patient care while upholding the reputation and values of Nurses On Call.
Confidentiality
As healthcare providers, maintaining patient confidentiality is a top priority. Nurses On Call places great emphasis on protecting patient privacy and complying with all relevant laws and regulations. Our nurses are expected to follow strict confidentiality protocols to safeguard patient information and ensure the trust and confidence of both medical facilities and patients.
Liability and Insurance
Nurses On Call maintains liability insurance coverage to provide an added layer of protection for our nurses and our clients. This coverage helps mitigate risks and provides peace of mind, knowing that both parties are protected in the event of unforeseen circumstances. We encourage open dialogue and transparency regarding liability and insurance matters to ensure that all parties are well-informed and adequately protected.
Payment and Compensation
Understanding the payment and compensation structure is vital for both medical facilities and nurses. Nurses On Call has a straightforward and transparent payment process, clearly outlining the agreed-upon rates and the manner in which compensation will be provided. Our goal is to ensure fair and timely payment for our nurses while providing a cost-effective staffing solution for medical facilities. We strive for open communication and prompt resolution of any payment-related issues to maintain a strong and mutually beneficial partnership.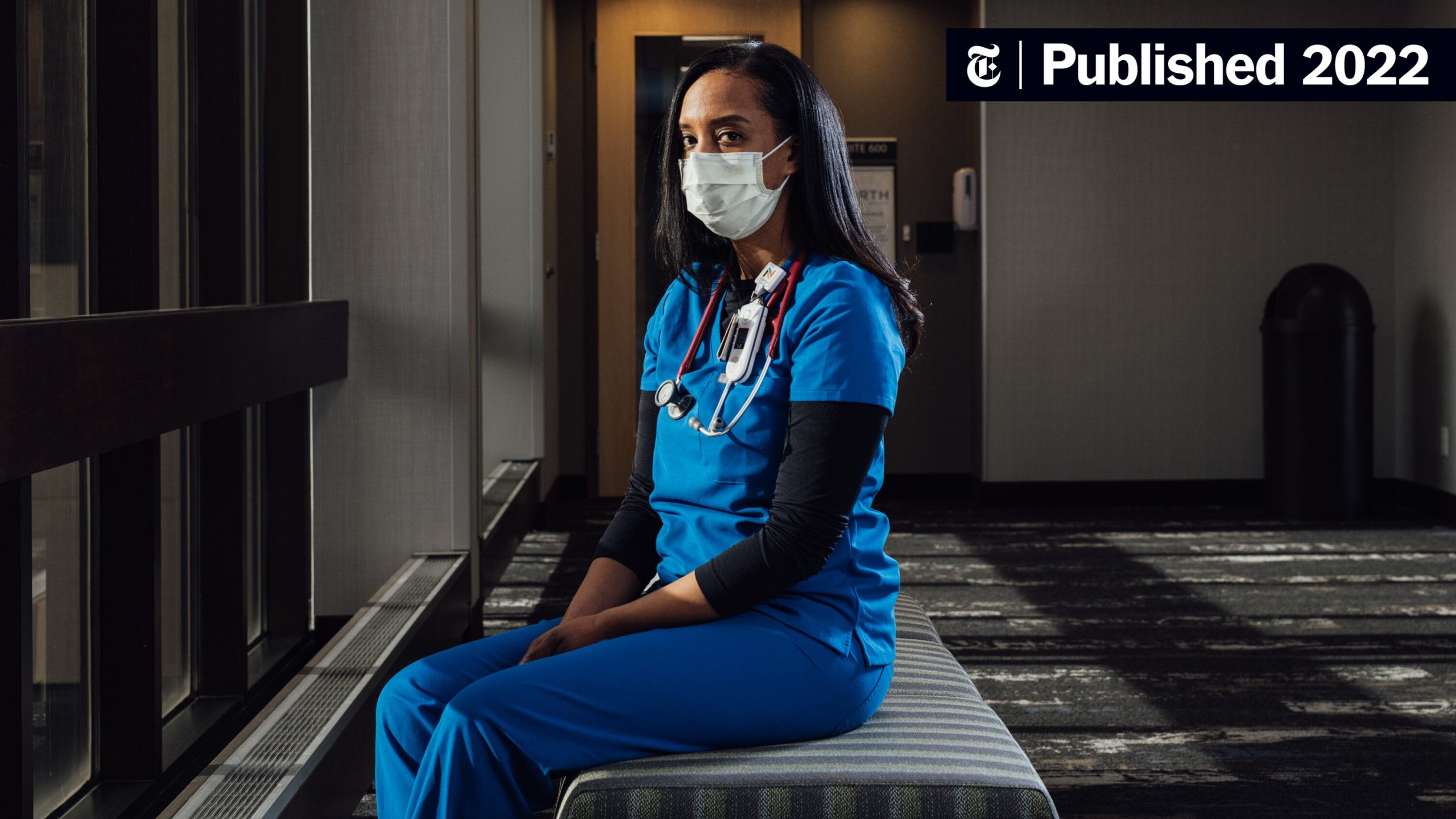 This image is property of static01.nyt.com.
Contact Nurses On Call
Location and Contact Information
Nurses On Call is located at 6702 Plantation Rd, Suite A, Pensacola, FL 32504. Our central location allows us to efficiently serve medical facilities throughout the region. Whether you have questions, require support, or wish to discuss your staffing needs, our friendly staff are ready to assist you.
Website and Online Resources
For additional information about Nurses On Call and the services we provide, please visit our website at www.nursesoncallinc.com. Our website offers a wealth of resources, including detailed information about our staffing process, testimonials from satisfied clients, and an opportunity to submit inquiries directly to our team. You can also find updates, news, and industry insights on our website's blog, which is regularly updated with valuable content.
Conclusion
Nurses On Call is your trusted partner in meeting your nursing staffing needs. With our years of experience, dedicated nurses, and comprehensive services, we have a proven track record of delivering exceptional results. From our 24/7 on-call service to our local support staff and on-site Director of Nursing, we are committed to providing you with the highest level of service and support. Whether you are a medical facility in need or a nurse seeking new opportunities, contact Nurses On Call today at 850-474-9803 and let us help you take your career or facility to new heights.