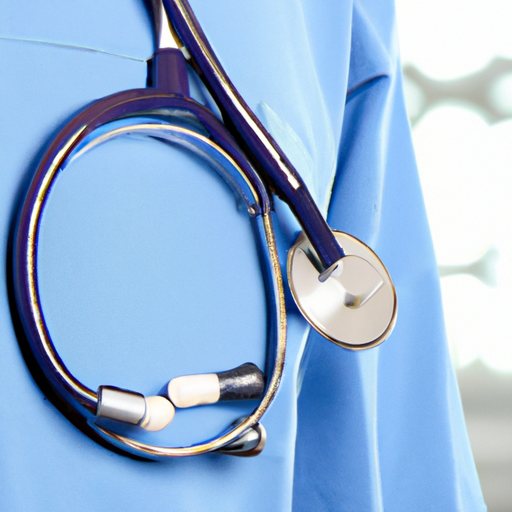 Matching nurses with healthcare facilities
Looking to match nurses with healthcare facilities? Nurses On Call in Pensacola, FL has over 25 years of experience in effectively matching staff to medical facility needs. Contact them for a full-service nursing career advancement opportunity.
Looking for a nurse staffing agency that can match qualified nurses with healthcare facilities? Look no further than Nurses On Call, located in Pensacola, FL. With over 25 years of experience, Nurses On Call has the expertise to effectively match their staff to the needs of medical facilities. They provide RNs and LPNs with at least one year of current nursing experience to augment existing staff on a temporary or semi-permanent basis. With 24/7 on-call service, a local support staff, and an on-site Director of Nursing, Nurses On Call offers a full-service experience to meet any need. Contact them today at 850-474-9803 and see how they can help advance your career in nursing!

The Importance of Matching Nurses with Healthcare Facilities
When it comes to providing quality healthcare, one of the most critical factors is ensuring that nurses are properly matched with healthcare facilities. This process involves assessing the needs of the facility, understanding the qualities to look for in nurses, utilizing Nurse Staffing Agencies, and considering various factors in the matching process. By prioritizing nurse-facility matching, healthcare organizations can ensure that they have the right nurses in place to meet the unique demands of their patients.
Understanding the Needs of Healthcare Facilities
To effectively match nurses with healthcare facilities, it is crucial to first understand the specific needs of the facility. This involves assessing the staffing requirements, identifying the skills and specialties needed, and considering the facility's culture and values.
Assessing the Staffing Requirements
By evaluating the staffing requirements, healthcare facilities can determine the number of nurses needed to provide adequate care. This assessment takes into account factors such as patient volume, acuity level, and nurse-to-patient ratios. By accurately assessing these requirements, healthcare organizations can avoid being understaffed or overstaffed, ensuring the right balance for optimal Patient Care.
Identifying the Skills and Specialties Needed
Every healthcare facility has its unique set of needs when it comes to nursing skills and specialties. Matching nurses with the appropriate skills and specialties ensures that patients receive the specialized care they require. Whether it's critical care, pediatrics, or labor and delivery, properly matching nurses with the right expertise can significantly impact patient outcomes.
Considering the Facility's Culture and Values
The culture and values of a healthcare facility play a crucial role in determining the ideal match for nurses. Different facilities have different work environments, ranging from fast-paced and high-stress to more relaxed and collaborative. By considering the facility's culture and values, nurses can be matched with organizations that align with their own professional goals and values, leading to better job satisfaction and retention.
Qualities to Look for in Nurses
When matching nurses with healthcare facilities, certain qualities should be taken into consideration. These qualities include experience, certifications and licenses, and the ability to adapt to different environments.
Experience
Experience is a crucial factor in ensuring that nurses are adequately prepared to handle the demands of healthcare facilities. Nurses with a solid background in their specialty area are more likely to provide high-quality care and make critical decisions effectively. Matching nurses with the appropriate level of experience can enhance patient safety and overall outcomes.
Certifications and Licenses
Certifications and licenses serve as proof of a nurse's qualifications and expertise in specific areas. Whether it's Advanced Cardiac Life Support (ACLS) certification or a state nursing license, these credentials demonstrate a nurse's commitment to maintaining high standards of practice. Matching nurses with the necessary certifications and licenses ensures that healthcare facilities have a competent workforce.
Ability to Adapt to Different Environments
Healthcare facilities can vary significantly in terms of their size, patient population, and workflow. Nurses who can adapt to different environments are more likely to thrive in various healthcare settings. Whether it's a fast-paced emergency department or a quiet outpatient clinic, nurses who can easily transition between different environments are invaluable assets to healthcare facilities.
The Role of Nurse Staffing Agencies
Nurse staffing agencies play a vital role in the process of matching nurses with healthcare facilities. These agencies act as intermediaries, connecting healthcare organizations with qualified nurses who meet their specific needs.
What Nurse Staffing Agencies Offer
Nurse staffing agencies like Nurses On Call provide a range of services to both healthcare facilities and nurses. These agencies have access to a large network of qualified nurses, allowing them to quickly match nurses with facilities. They handle the entire recruitment and placement process, from conducting initial assessments to ensuring all necessary paperwork and documentation are completed.
Advantages of Using Nurse Staffing Agencies
There are several advantages to using nurse staffing agencies in the matching process. First and foremost, these agencies have the expertise and resources to find highly qualified nurses who meet the specific requirements of healthcare facilities. They also alleviate the administrative burden that comes with recruitment and placement, saving healthcare organizations time and resources. Additionally, nurse staffing agencies can provide temporary staffing solutions, allowing facilities to maintain adequate staffing levels during periods of increased demand or staff shortages.
The Process of Matching Nurses with Facilities
Matching nurses with healthcare facilities involves a systematic process that considers various factors to ensure the best possible fit. This process includes nurse assessment and evaluation, matching skills and specialties, and considering location and availability.
Nurse Assessment and Evaluation
The first step in the matching process is to assess and evaluate nurses to determine their skills, experience, and preferences. This assessment may involve reviewing resumes, conducting interviews, and checking references. By thoroughly evaluating nurses, healthcare facilities can better understand their qualifications and find the most suitable matches.
Matching Skills and Specialties
Once nurses have been assessed and evaluated, the next step is to match their skills and specialties with the needs of healthcare facilities. This process ensures that nurses are placed in environments where they can utilize their expertise and provide the best possible care. By aligning nurses' skills and specialties with the demands of each facility, the chances of success and satisfaction for both the nurses and the patients are significantly increased.
Considering Location and Availability
Location and availability are important factors in matching nurses with healthcare facilities. Proximity to the facility may be a crucial consideration for nurses who prefer to work close to home. Availability also plays a role, as nurses with more flexible schedules may be better suited for short-term placements or last-minute staffing needs. By taking into account both location and availability, nurse-facility matching can be optimized for the benefit of both parties.
Challenges in Matching Nurses with Facilities
Matching nurses with healthcare facilities is not without its challenges. Several factors can make the process more complex and demanding for both healthcare organizations and nurses.
Shortage of Qualified Nurses
One of the primary challenges in nurse-facility matching is the ongoing shortage of qualified nurses. With the aging population and increased demand for healthcare services, the need for nurses continues to grow. However, the supply of qualified nurses often falls short, making it challenging to find the right matches for healthcare facilities. This shortage emphasizes the importance of optimizing the matching process and exploring alternative staffing solutions such as nurse staffing agencies.
Competitive Job Market
Another challenge in nurse-facility matching is the competitive job market. Highly skilled and experienced nurses have a wide range of options when it comes to choosing where to work. Healthcare facilities must make their organizations attractive to potential candidates by offering competitive compensation, benefits, and professional development opportunities. Effectively showcasing the unique advantages of a facility can improve the chances of successfully matching nurses with the right organization.
Mismatched Expectations
Mismatched expectations can occur when nurses and healthcare facilities have different views or goals. Nurses may have specific preferences in terms of scheduling, workload, or professional development opportunities. Healthcare facilities, on the other hand, may have expectations regarding performance, flexibility, or specific skills. Ensuring clear and open communication during the matching process is crucial to avoid potential conflicts and to create a mutually beneficial match.
Strategies for Successful Nurse-Facility Matching
To ensure successful nurse-facility matching, healthcare organizations can implement several strategies that promote effective communication, continuous evaluation, and a supportive work environment.
Effective Communication between Agencies and Facilities
Clear and effective communication between nurse staffing agencies, healthcare facilities, and nurses themselves is essential for successful matching. Agencies must thoroughly understand the expectations and requirements of each facility to find suitable matches. Similarly, healthcare organizations should communicate their needs and preferences clearly to the agency. Open lines of communication throughout the process help prevent misunderstandings and ensure that all parties are on the same page.
Continuous Evaluation and Feedback
The matching process should not end once a nurse is placed in a facility. Continuous evaluation and feedback are critical to gauge the success of the match and make any necessary adjustments. Regular communication between the nurse, healthcare facility, and the staffing agency can identify areas for improvement, address concerns, and ensure that the match remains mutually beneficial.
Creating a Supportive Work Environment
Nurse job satisfaction and retention are closely tied to the work environment in which they are placed. Healthcare facilities should strive to create a supportive work environment that values nurses' contributions and provides opportunities for growth and development. By fostering a positive atmosphere, healthcare organizations can attract and retain talented nurses, leading to more successful matches in the long run.
Nurses On Call: A Leader in Nurse Staffing
Nurses On Call is a nurse staffing agency with over 25 years of experience in matching nurses with healthcare facilities. Located in Pensacola, FL, Nurses On Call offers a wide range of services to meet the staffing needs of healthcare organizations.
25 Years of Experience
With a quarter-century of experience, Nurses On Call has a deep understanding of the complexities involved in nurse-facility matching. Their expertise and knowledge of the industry enable them to find the best possible matches for healthcare facilities, ensuring high-quality care and patient satisfaction.
Quality Assurance
Nurses On Call takes pride in maintaining high standards of quality assurance. They carefully screen and evaluate nurses to ensure that they possess the necessary skills, experience, and certifications. By upholding rigorous standards, Nurses On Call guarantees that healthcare facilities receive competent and reliable nursing staff.
Local Support Staff and On-Site Director of Nursing
Nurses On Call provides a full-service experience by offering a local support staff and an on-site Director of Nursing. This ensures that both healthcare facilities and nurses have access to prompt support and guidance throughout the placement process. Having a dedicated team on hand facilitates seamless communication and enhances the overall experience for all parties involved.

Benefits of Working with Nurses On Call
Collaborating with Nurses On Call offers several advantages for both healthcare facilities and nurses seeking employment opportunities.
24/7 On-Call Service
Healthcare facilities often require nurses at all hours of the day, including nights and weekends. Nurses On Call provides 24/7 on-call service, ensuring that staffing needs can be met promptly and efficiently. This availability allows facilities to maintain optimal staffing levels at all times, enhancing patient care and safety.
Flexible Placement Options
Nurses On Call offers flexible placement options to accommodate the diverse needs of healthcare organizations. Whether a facility requires nurses for short-term assignments, long-term contracts, or permanent placements, Nurses On Call can tailor their services accordingly. This flexibility allows healthcare facilities to adapt to fluctuating demands and maintain continuity of care.
Career Advancement Opportunities
Nurses who work with Nurses On Call can benefit from various career advancement opportunities. The agency's extensive network and long-standing relationships with healthcare facilities provide nurses with exposure to diverse environments and settings. This exposure can enhance their skillset, expand their professional network, and potentially lead to new career opportunities.
Contact Nurses On Call Today
To learn more about how Nurses On Call can assist your career and help match you with healthcare facilities that align with your qualifications and goals, contact them today.
Phone Number and Website
For more information, contact Nurses On Call at 850-474-9803 or visit their website at www.nursesoncallinc.com.
How Nurses On Call Can Assist Your Career
Whether you are a nurse seeking employment or a healthcare facility in need of qualified staff, Nurses On Call has the expertise and resources to assist you. Contact them today to explore the opportunities available and experience the benefits of working with a trusted and experienced nurse staffing agency.