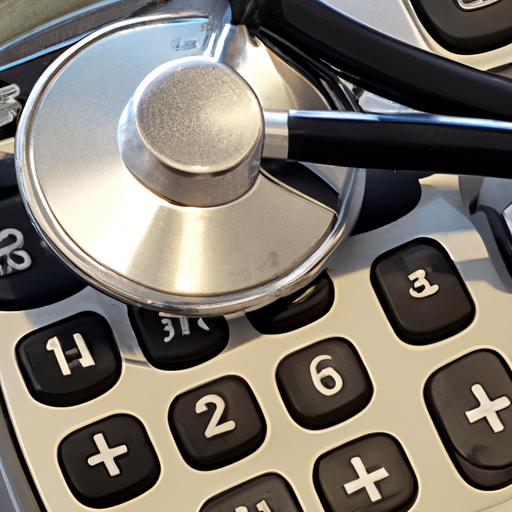 Financial Aspects of Nurse Staffing Agencies
Learn about the financial aspects of nurse staffing agencies, including revenue streams, expenses, profit margins, pricing models, contract negotiations, payment terms, financial planning, tax considerations, insurance coverage, and financial risk management. Discover more at Nurses On Call, Inc.
Looking for a nurse staffing agency that can provide you with quality nursing staff? Look no further than Nurses On Call, Inc. With over 25 years of experience in the field, Nurses On Call is dedicated to matching their highly experienced RNs and LPNs to the needs of medical facilities. Whether you need temporary or semi-permanent staff, Nurses On Call has got you covered. With their 24/7 on-call service, local support staff, and on-site Director of Nursing, they ensure a full-service experience to meet any need. Boost your career today by contacting Nurses On Call at 850-474-9803 and find out how they can help you. Don't miss out on this opportunity!
Financial Aspects of Nurse Staffing Agencies
Nurse staffing agencies play a crucial role in providing temporary and semi-permanent nursing staff to medical facilities. While their main focus may be on the healthcare side of things, it is essential for these agencies to have a solid understanding of the financial aspects of their business. In this article, we will explore the key financial considerations for nurse staffing agencies, including revenue streams, expenses, profit margins, pricing models, contract negotiations, payment terms, financial planning, tax considerations, insurance coverage, and financial risk management.

1. Revenue Streams
The main revenue stream for nurse staffing agencies comes from the fees charged to medical facilities for providing them with qualified nursing professionals. These fees can be structured in various ways, such as a percentage of the hourly rate charged to the facility or a flat fee per nurse placed. Some agencies may also earn revenue through additional services, such as training or consulting.
2. Expenses
Running a nurse staffing agency entails several expenses. The primary expenses include recruitment and selection costs, salaries and benefits for agency staff, marketing and advertising expenses, and overhead costs for office space and equipment. Additionally, there may be expenses related to background checks, licensing, and certifications for nurses.
3. Profit Margins
profit margins in the nurse staffing industry can vary depending on various factors, including the agency's reputation, client base, and operational efficiency. Profit margins are typically calculated by deducting the agency's total expenses from its total revenue and expressing the result as a percentage of revenue. It is crucial for agencies to monitor their profit margins closely to ensure financial sustainability and long-term success.
4. Pricing Models
Determining the pricing model for nurse staffing services is an important consideration. Agencies need to strike a balance between competitiveness and profitability. Some agencies may set their prices based on industry standards and market rates, while others may opt for a value-based pricing approach, taking into account the quality and expertise of their nursing professionals. It is essential for agencies to conduct thorough market research and analysis to arrive at an optimal pricing model.
5. Contract Negotiations
Contract negotiations with medical facilities are a critical aspect of a nurse staffing agency's financial strategy. These negotiations determine not only the terms and conditions of the services provided but also the pricing and payment terms. Agencies should aim to negotiate contracts that are mutually beneficial, taking into account factors such as the facility's staffing needs, the length of the engagement, and the agency's financial goals.
6. Payment Terms
Establishing favorable payment terms with medical facilities is vital for the financial health of nurse staffing agencies. Payment terms may include the frequency of payments, mode of payment, and any discounts or penalties for late payments. Agencies need to carefully manage their cash flow and ensure that they have adequate reserves to cover any financial gaps that may arise due to delayed payments from clients.
7. Financial Planning
Having a comprehensive financial plan is crucial for the success of any business, including nurse staffing agencies. Financial planning involves budgeting, forecasting, and setting financial goals. It also includes analyzing and managing financial risks, identifying investment opportunities, and ensuring compliance with regulatory requirements. A well-developed financial plan lays the foundation for long-term financial stability and growth.
8. Tax Considerations
Understanding and properly managing tax obligations is essential for nurse staffing agencies. Taxes can have a significant impact on the agency's profitability and cash flow. Agencies must stay updated on tax laws and regulations, maintain accurate financial records, and work closely with knowledgeable accountants or tax professionals to ensure compliance and minimize tax liabilities.

9. Insurance Coverage
Insurance coverage is a crucial aspect of risk management for nurse staffing agencies. Professional liability insurance can protect the agency and its nursing professionals from potential lawsuits or claims arising from errors or omissions in the provision of services. Other types of insurance to consider include workers' compensation insurance, general liability insurance, and cyber liability insurance. Proper insurance coverage provides financial protection and peace of mind.
10. Financial Risk Management
Financial risk management involves identifying, evaluating, and mitigating potential financial risks that can impact the nurse staffing agency's operations and profitability. This includes assessing risks such as economic downturns, changes in healthcare regulations, client defaults, and unforeseen emergencies. By implementing appropriate risk management strategies, such as diversifying the client base, maintaining reserves, and closely monitoring financial indicators, nurse staffing agencies can safeguard their financial well-being.
In conclusion, nurse staffing agencies need to pay careful attention to the financial aspects of their business to ensure long-term success. From revenue streams and expenses to profit margins, pricing models, contract negotiations, payment terms, financial planning, tax considerations, insurance coverage, and financial risk management, each aspect plays a crucial role in the agency's financial health. By effectively managing these financial considerations, nurse staffing agencies can thrive in a highly competitive industry while providing valuable healthcare services to medical facilities and nurses alike.